Furniture Design
Ernesto Santalla, PLLC—formerly Studio Santalla—works hard to find the appropriate furnishings for every space. When an off-the-shelf product is not the right fit, we create furnishings and built-ins to suit our client's needs. The following products are examples of Studio Santalla custom designed furnishings, used in a variety of different residential and commercial projects.
With contrasting finishes and bold coloring, this credenza adds a unique touch to the room, while providing necessary storage.
Repurposed copper planters form the base of these worktables in our Georgetown office.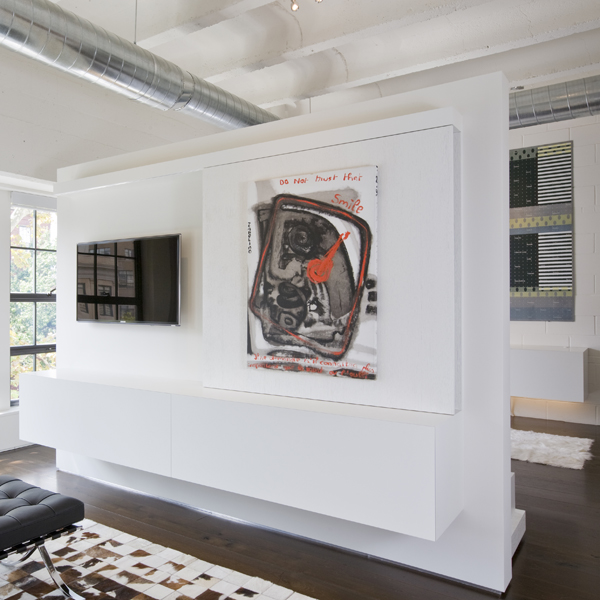 A minimal media center hides the television when not in use. The floating cabinet keeps the AV equipment out of site, and supports two paintings by Phillipe Zanolino
This elegant bar-height communal table in stained oak is perfect for entertaining.
A custom platform bed is sleek and minimal. The media center keeps the wiring out of sight and allows the television to articulate.
This Daybed conceals a Tempurpedic adjustable bed for an elderly client, and even allows for storage hidden in the arms.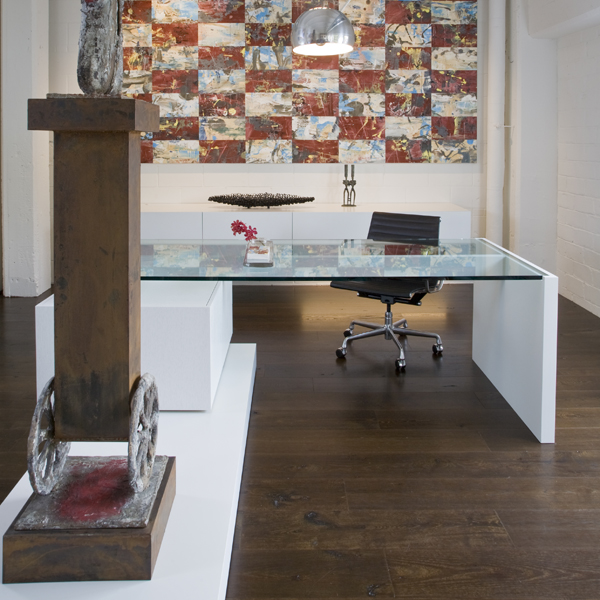 A custom wood and glass desk provides a workspace for two. The cabinet keeps printers and supplies out of sight. An integrated pedestal provides home for a sculpture by Nelson Carrilho. A floating cabinet beyond hides filing cabinets and storage for office supplies.
A square wood dining room table with an accompanying white upholstered bench lend an airy quality to the dining space.
The contrasting wood and lacquer on this chest provide an elegant space to store heirloom silver.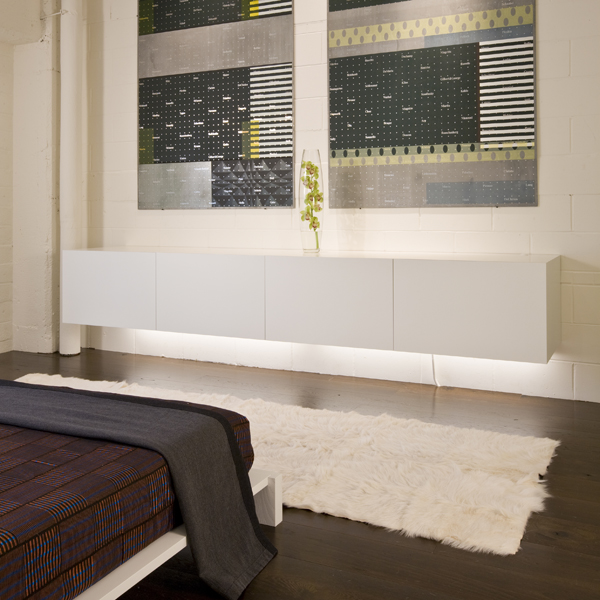 A floating dresser provides necessary storage space, while maintaing the minimal aesthetic of this loft.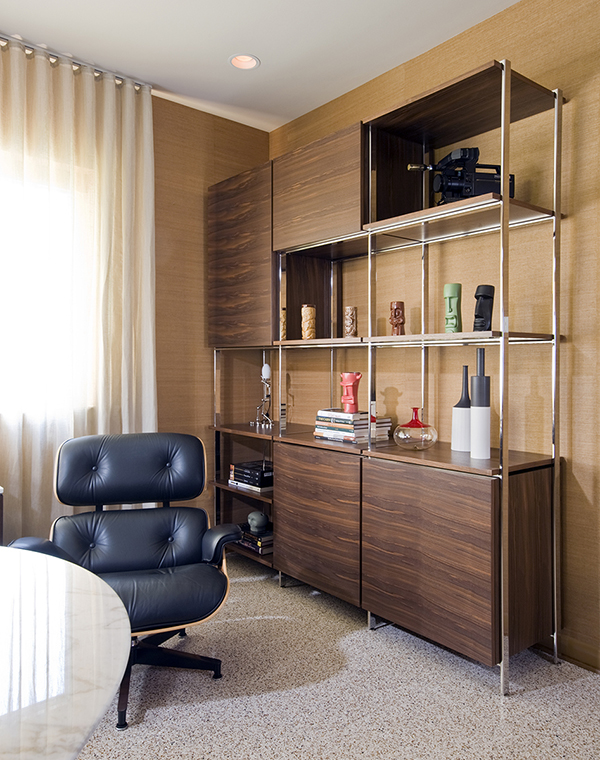 This custom storage unit draws inspiration from mid-century classics, giving a contemporary MadMen feel to this home office.