Colonial Update | Luxurious Soft Modern Renovation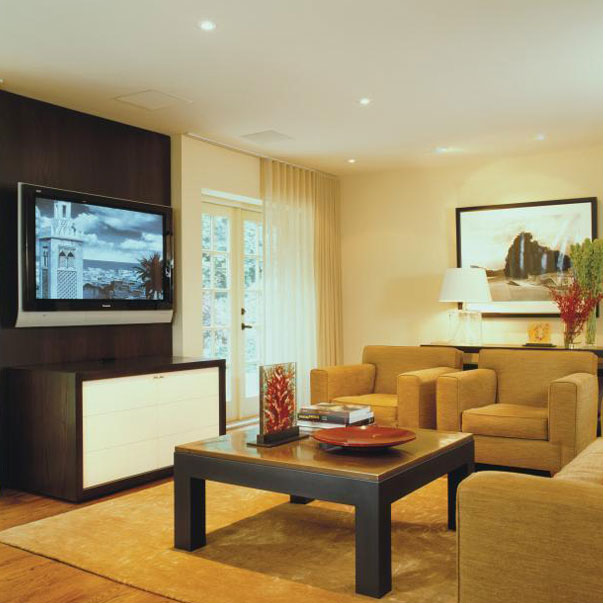 Washington, DC Architecture and Interior Design firm Ernesto Santalla, PLLC—formerly Studio Santalla—completed this project in phases, as is the case with many renovation projects. The goal was to create spaces best suited to the client's lifestyle. The interior renovation of this colonial home sought to achieve a soft yet luxuriously modern aesthetic. Space efficiency was also key to the design, so spaces like the Master Bathroom doubled in size by using an adjoining, underutilized area. A new shower/bathtub combination was also added. Downstairs, the spaces were opened up to improve flow and natural light, and a new media center added to the overall design.
The luxurious redesigned spaces show the owner's desire for their home to reflect their upscale lifestyle.
Photography by Geoffrey Hodgdon