Down is Up
Finished Basement Renovation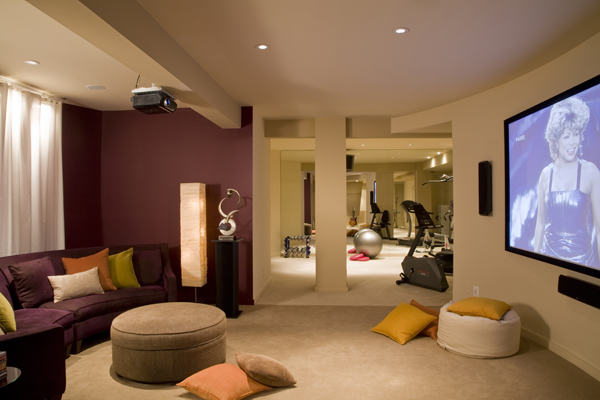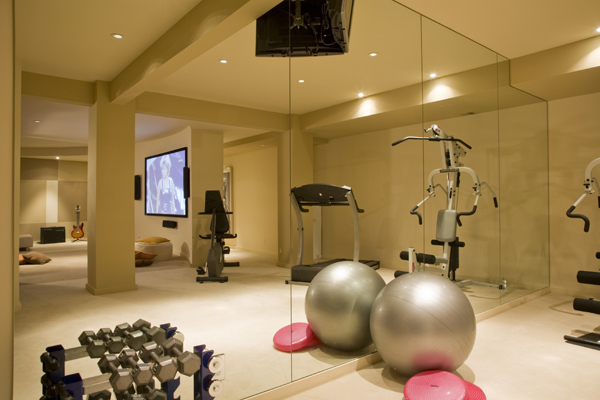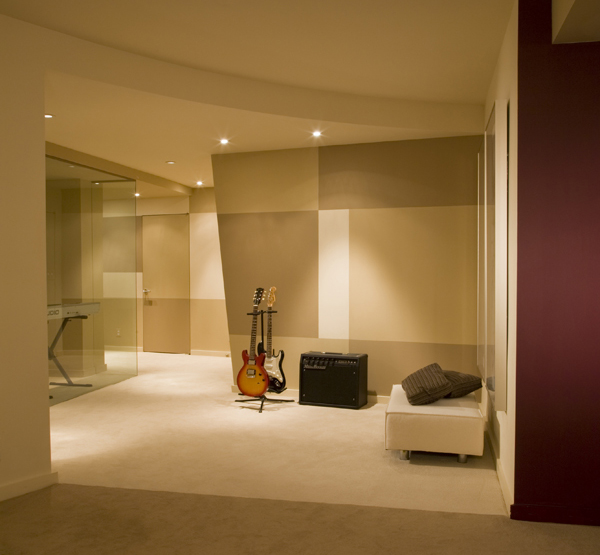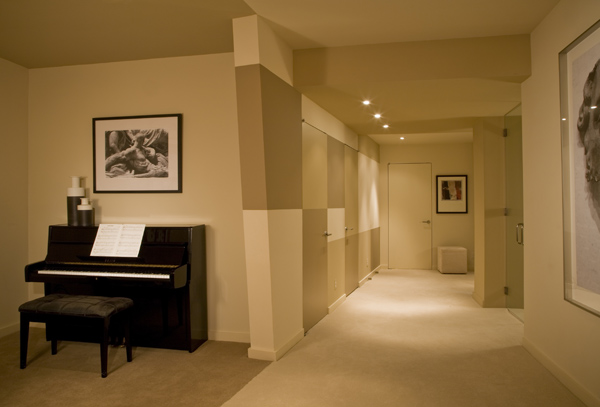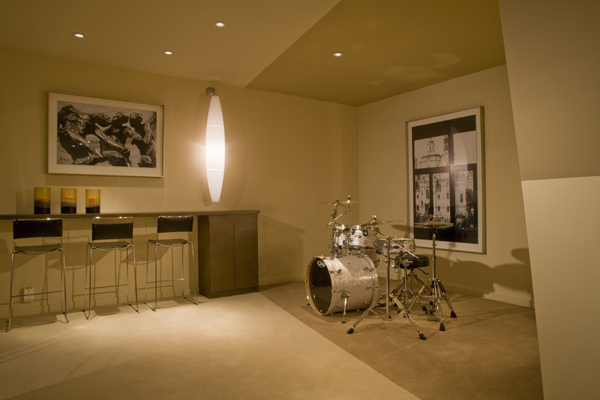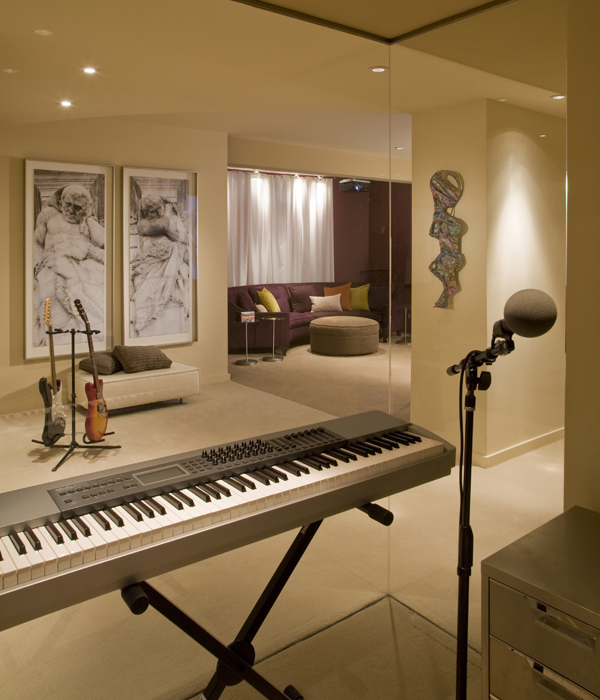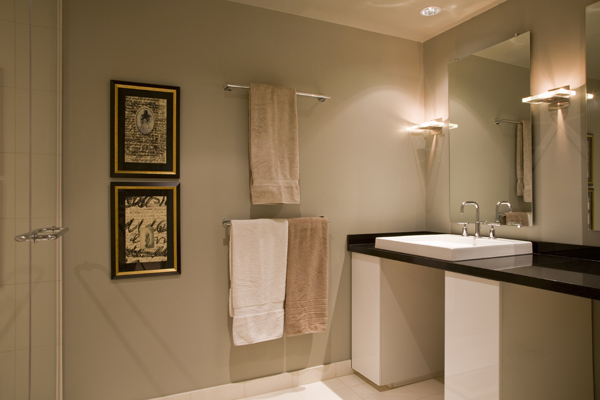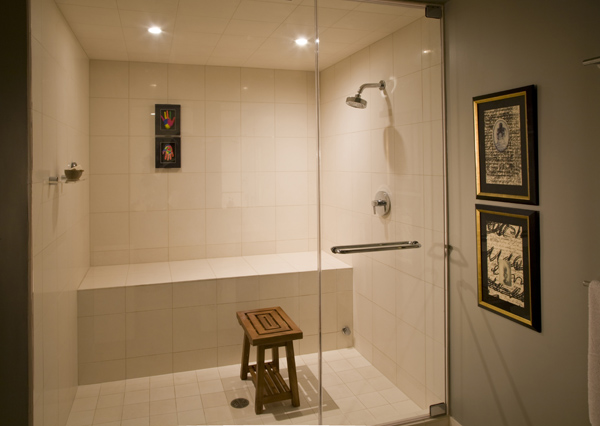 Living Gloriously—In the Basement
Among the many colonial mansions dotting the Stonewall Jackson Golf Course in Lake Manassas, Va., one particular property houses a revolutionarily modern interior design.
In this home, Georgetown architect Ernesto Santalla transformed a cavernous basement into a private paradise. Santalla went beyond merely renovating the dark, unfinished space; he developed a distinctive blueprint for how the new space would be used. He abandoned the multiple, framed-room approach usually used to carve up large basements and instead separated rooms with different color carpets and walls in shades of cream, beige and taupe; the patterned paint in reference to the paintings of famed Dutch artist Piet Mondrian.
Santalla used curves and angles to give the basement's many areas distinctive character, while offering seamless movement from room to room. For instance, a curved wall serves as the backdrop for a large screen in the media area. This semicircle wall creates a hall behind it that provides passage for those walking from the music area to the fitness room without disturbing those enjoying a movie on the other side. The walls are adorned with original photographs from Santalla himself.
Mirrored walls set the scene for a home gym equipped with treadmill, cycle, weight lifting machine, and plenty of room for Pilates.
A black piano graces the wall in a foyer-like space around the corner from a narrow bar that is great for entertaining. There is a glass enclosed recording studio for the homeowner, a professional musician who plays guitar, piano and drums. The glass, floor-to-ceiling soundproof walls allow Jan to ignore or participate in activity taking place outside of the room.
There is still more to this basement—hidden behind frameless doors whose modern Italian hardware is the only hint that something may be concealed on the other side. One of those hidden doors leads to a large guest bedroom. Behind another door is a custom steam bath with a rainwater shower. Akin to baths normally reserved for luxury master suites, this basement spa feels a world away from whatever is going on elsewhere. A trio of cabinets topped with sleek black granite. Frosted glass walls encase the toilet area, making this usually mundane necessity the jewel of the bathroom.
Photography by Geoffrey Hodgdon