Efficient Living
Luxurious Interior Design for a Small Condo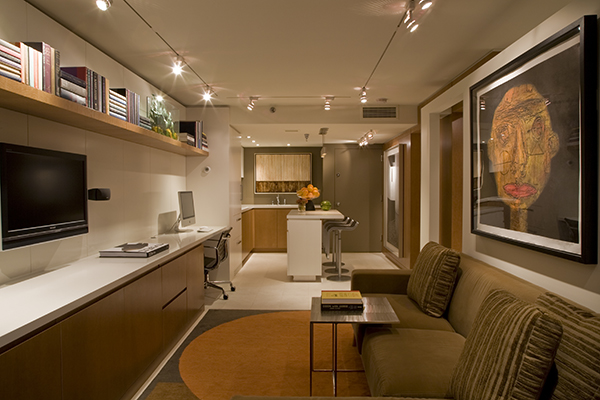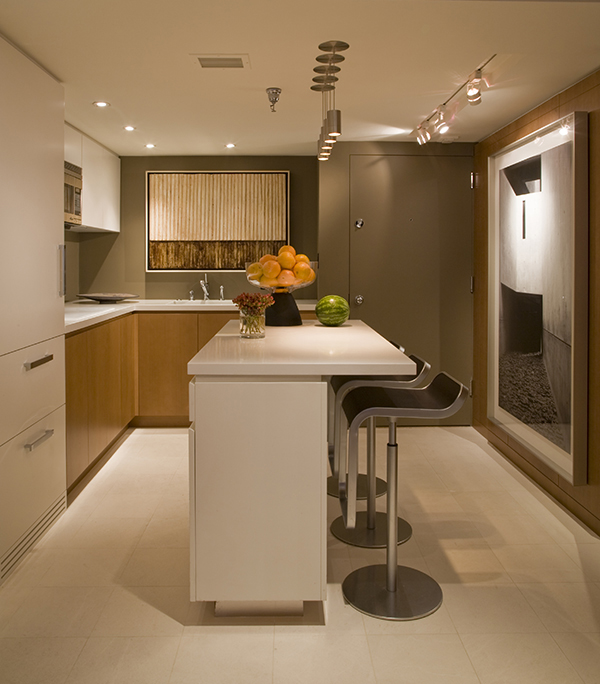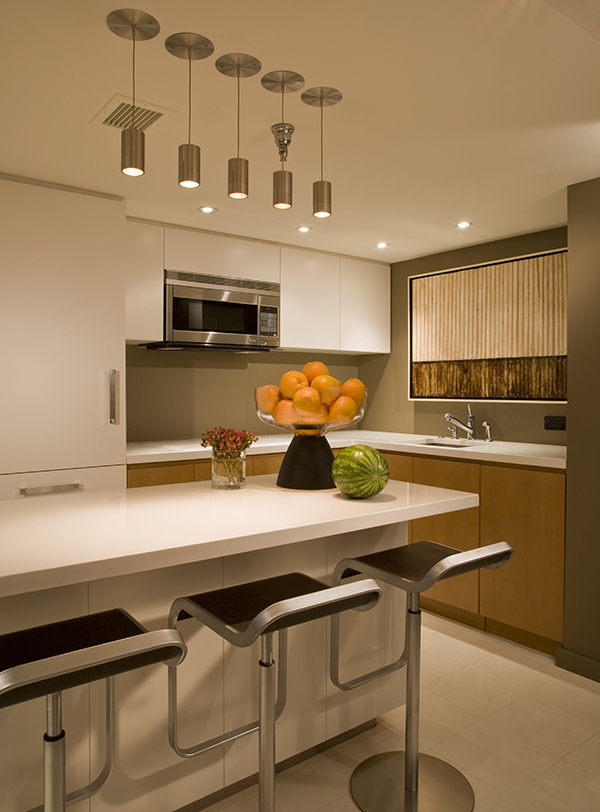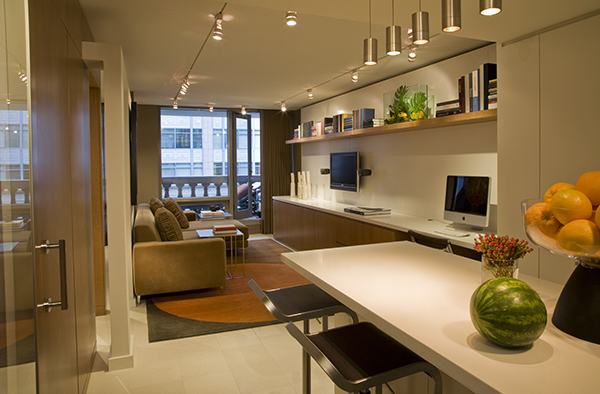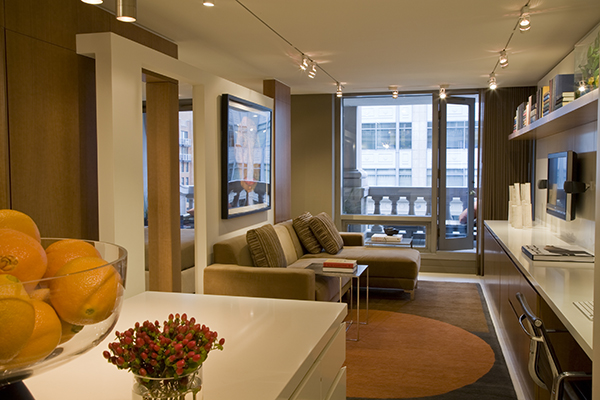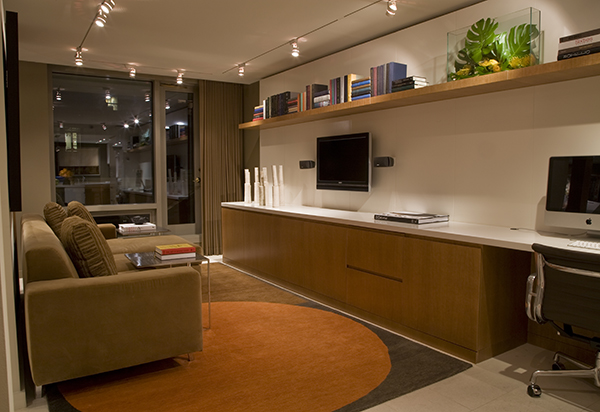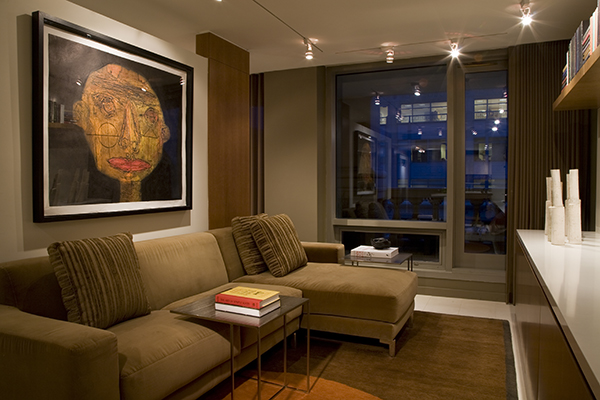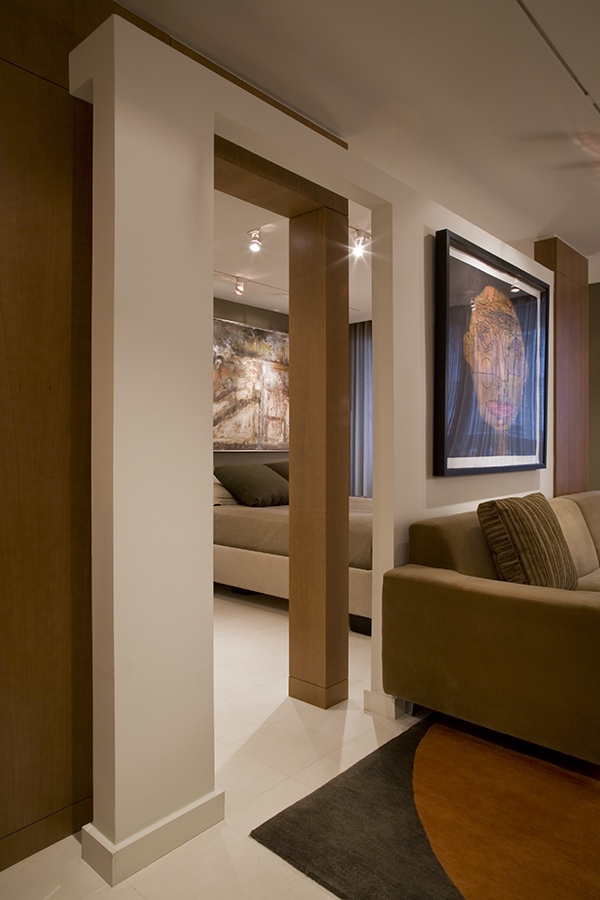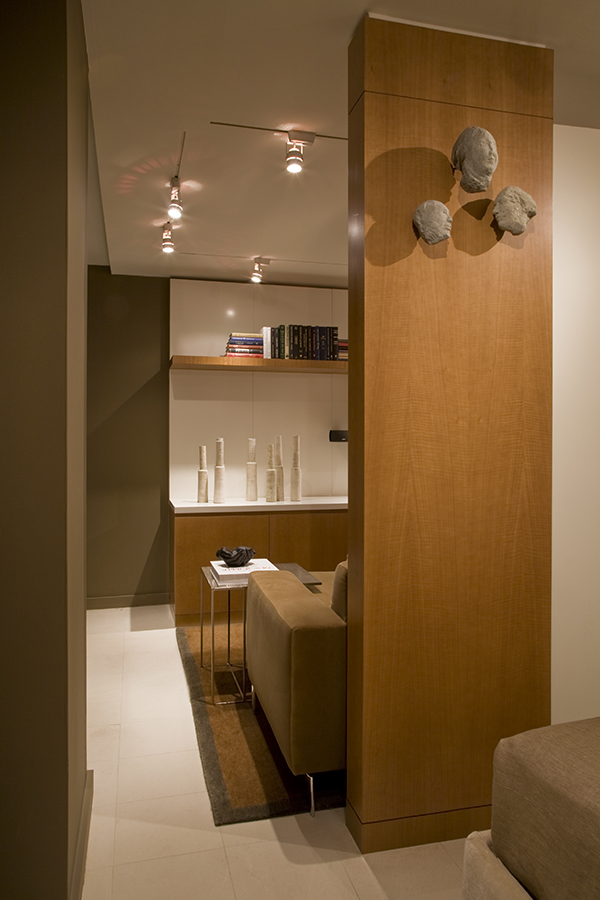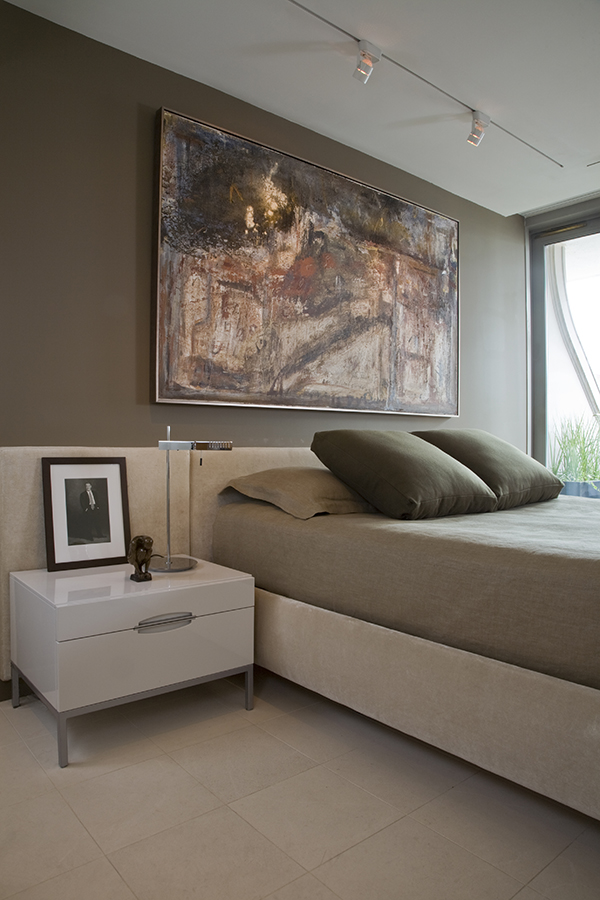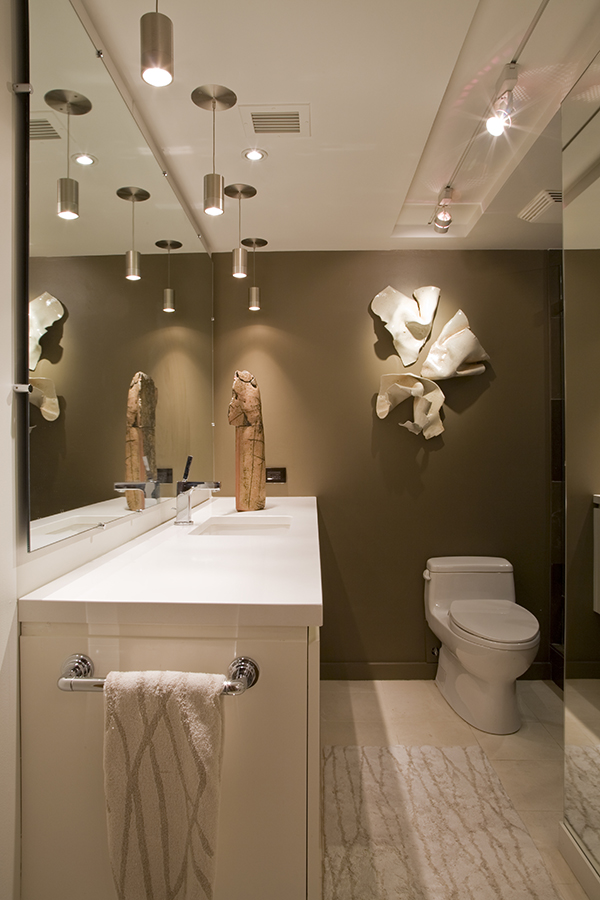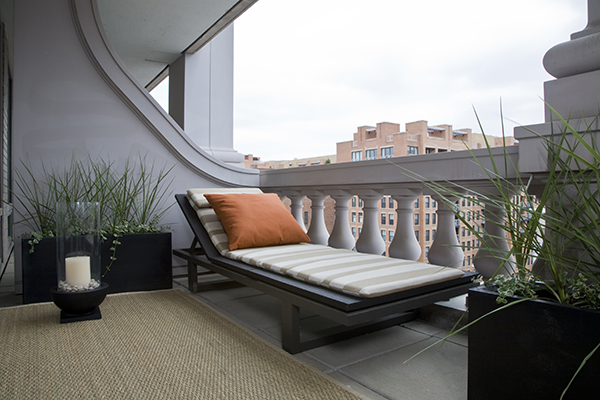 The client, a lawyer originally from New Orleans, moved to Washington in 2006 to start a new life and open his own law firm. He hired Studio Santalla to gut a dated one-bedroom condo, remake the architecture and interiors, and show him how to live well with less.
The client agreed that he would start from scratch, bringing nothing of his old life, except his clothing and his John Grisham books and presidential autobiographies. Studio Santalla refigured the chopped-up rooms with their popcorn ceilings, worn-out kitchen appliances and low-quality finishes, defining areas for eating, living and sleeping. The apartment seemed cramped and old because the space was not used efficiently.
Ernesto Santalla, PLLC—formerly Studio Santalla—added upscale built-in furniture such as the anigre wood storage cabinet with CaesarStone countertop in the living room and the upholstered headboard. We removed the tub and added a luxurious glass-walled shower. In place of the dated wall-to-wall carpeting, limestone floors were installed. The client's vast collection of clothing was organized in a custom wall of closets in the bedroom. The apartment is decorated in a taupe-and-cream color scheme to unify everything.
Some features and rooms actually got bigger. There is more counter space in the kitchen; the bathroom and bedroom are larger, because we removed a corridor and a dividing wall.The finished place, with modern lines, neutral tones and upscale collection of paintings and sculpture, has a gallery-like feel, reflecting the buildings in view: the National Gallery of Art and National Museum of the American Indian.
Photography by Geoffrey Hodgdon