Figment of Reality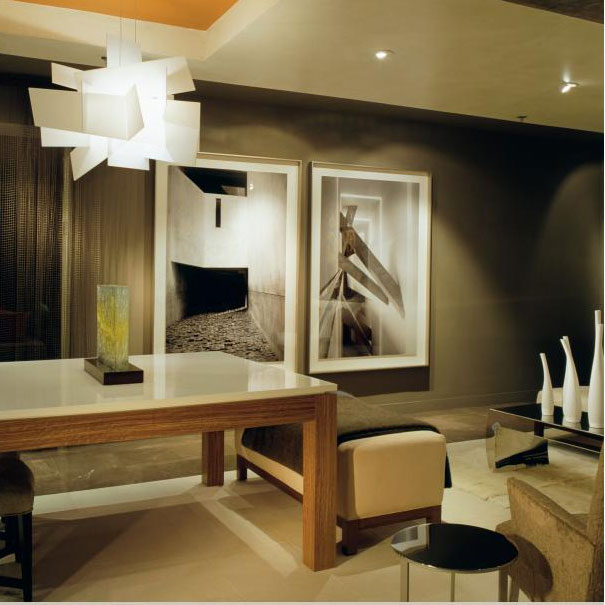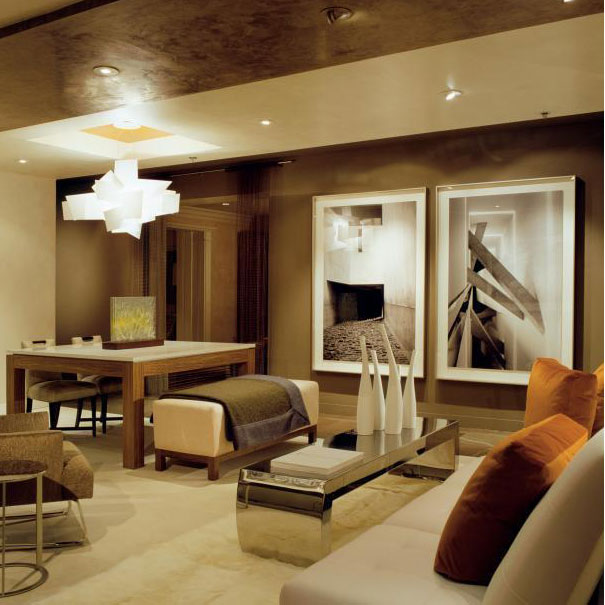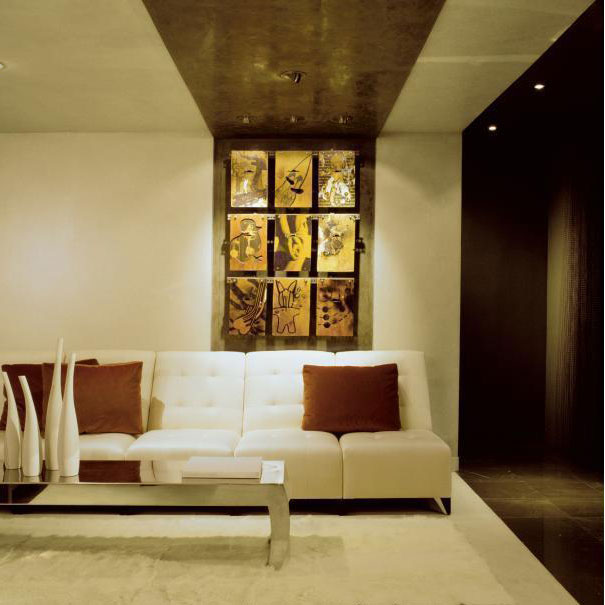 The Living Space is contextual, existing within the larger framework of the Design House–a starting point for form, furnishings, colors, materials, texture and light.
We believe architecture enriches interior spaces. In this case, the concept is a room within a room. A perimeter circulation creates a transitional zone, a buffer to the five adjoining spaces. The neutral color provides smooth passage to the colors and designs of the rooms beyond.
Two opposing wall planes joined by a dropped ceiling define the central space, accentuated by a subtle plane shift to suggest the placement of art. Furnishings allow for multiple functions in an elegant, relaxed environment. The colors are soothing to the eye and the mind. Accents provide a reminder of the intensity of the world outside.
Designing "Washington Spaces" presents the unique opportunity to reinvent modern life within the city's rich historical framework–a study of context much like this room.
Ernesto Santalla, PLLC—formerly Studio Santalla—developed this residential space for the Washington DC Design House, creating a true multifunction living space without segmenting the room with walls. A space for dining exists in concert with a relaxing sitting area. The command center of this well-ordered space is a generous 54-by-54-inch table in Mozambique wood with an off-white glossy lacquer top: a hardworking multitasker that can be used for computer time, poker or homework, and then host a dinner party for eight. A dramatic environment was created utilizing faux-finishes, custom furniture and statement art. The white sectional sofa and chrome table give a contemporary feel to the room, as does the large-scale artwork including photographs from Ernesto Santalla himself.
Photography by Geoffrey Hodgdon