Fire and Stone | Residential Complex Clubhouse Design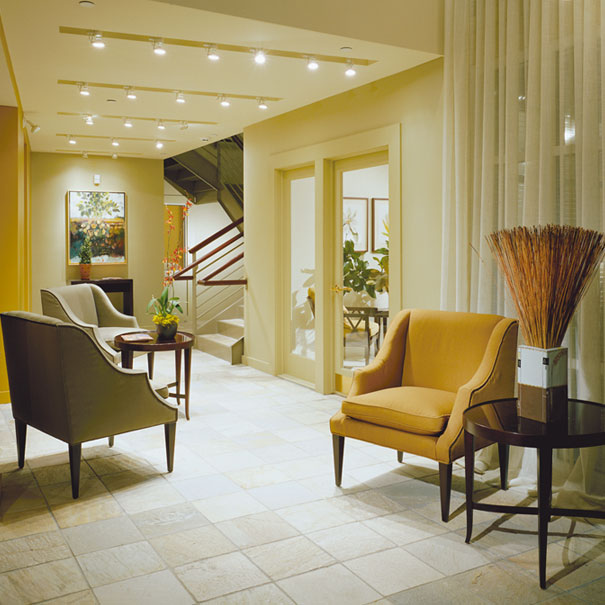 Ernesto Santalla, PLLC—formerly Studio Santalla—worked with a residential complex in West Chester, PA, to redesign the clubhouse and visitor center. In this kind of project, part of our job is creating an image of a lifestyle. The front office, therefore, "feels like home."
This building previously had a very utilitarian entry. The front doors led to a bulky stair that connected to the balcony you see at the top of the image. As part of the renovation, the plan involved relocating the stair to a central location in the building, which opens up the front space as a double height entry foyer.
The stone walls created the context from which the color scheme was created. With this, we created a connection to the existing building, while working within a decidedly contemporary aesthetic. I showed this image during an interview for a new project and was asked if this is a boutique hotel. I smiled.
It's debatable when the timber columns and beams were added to the building, but we decided to keep them. Track lighting mounted on the beams, which to me look like birds, is used primarily at night. The exposed ductwork and the low walls further the notion of old/new.