Rasteau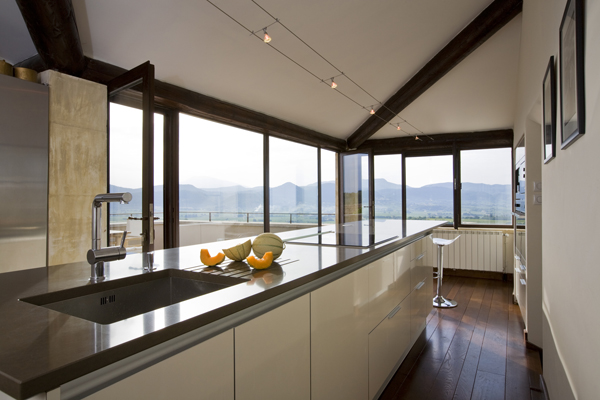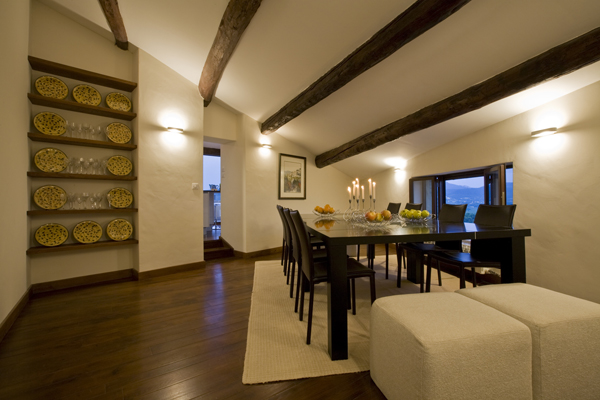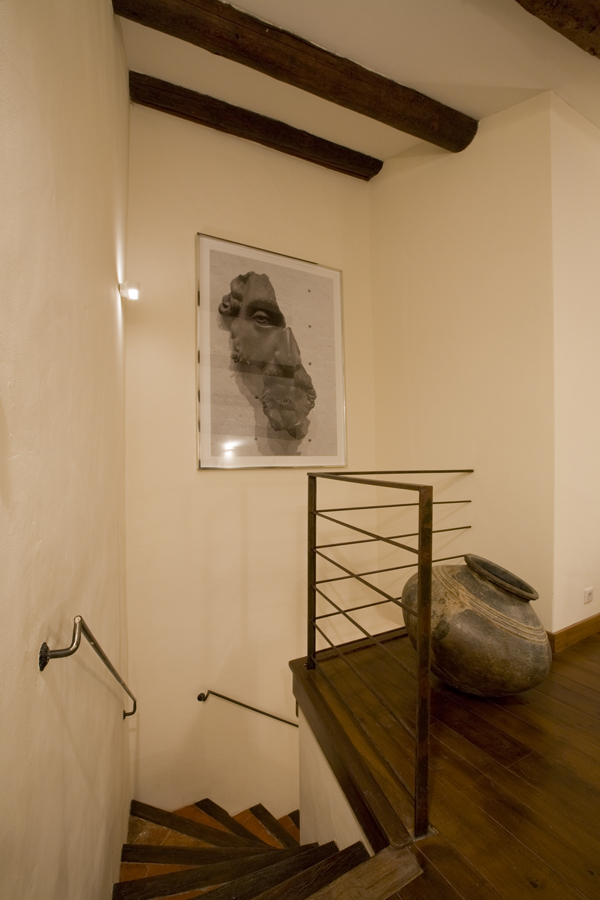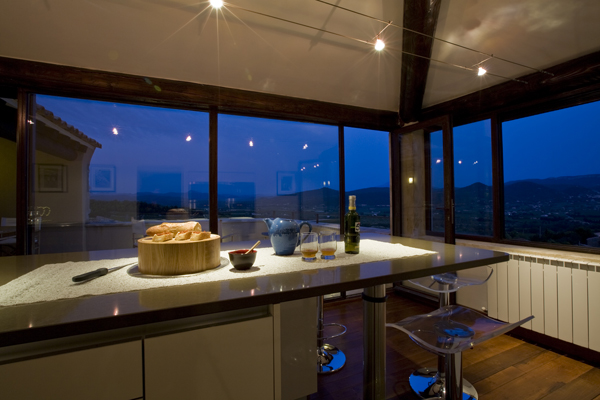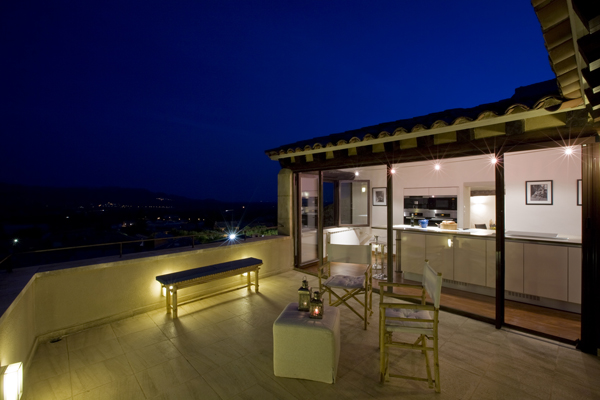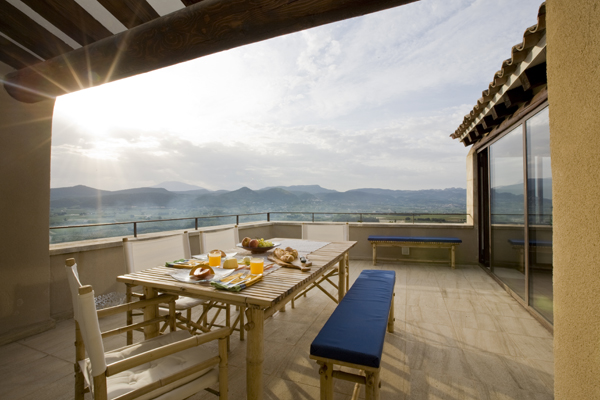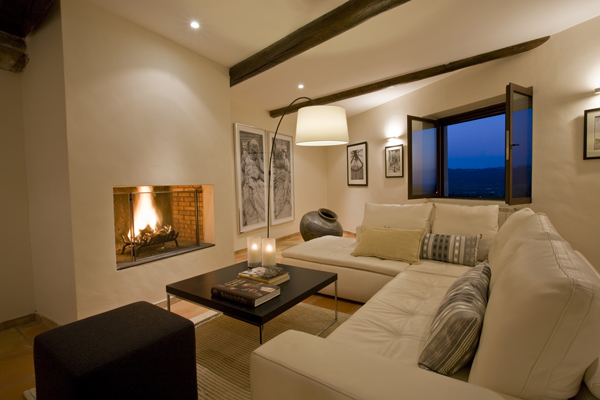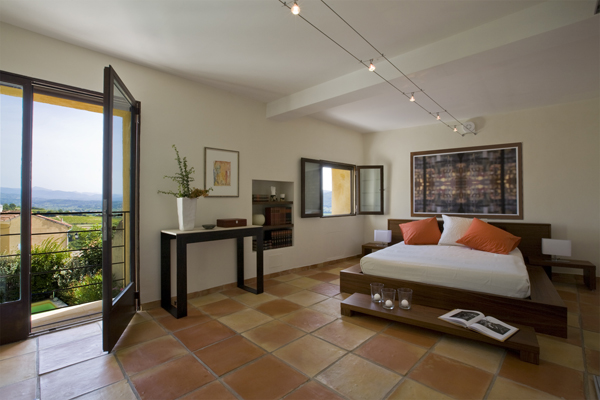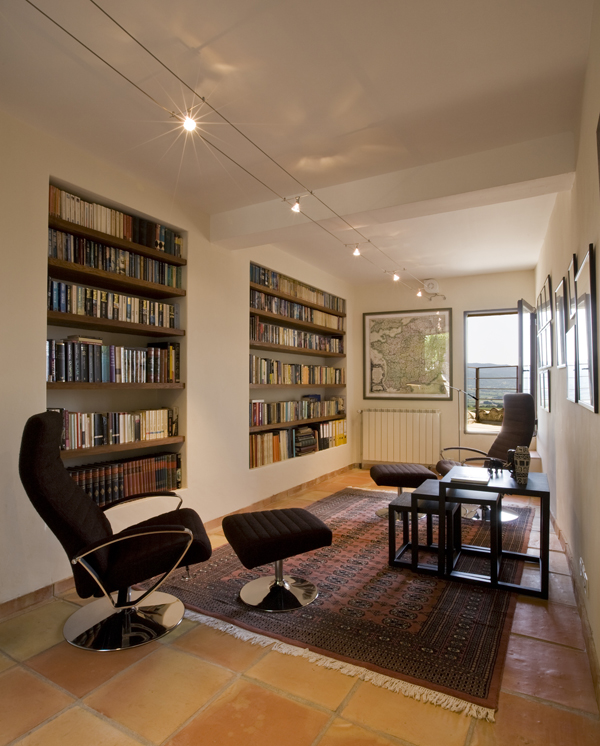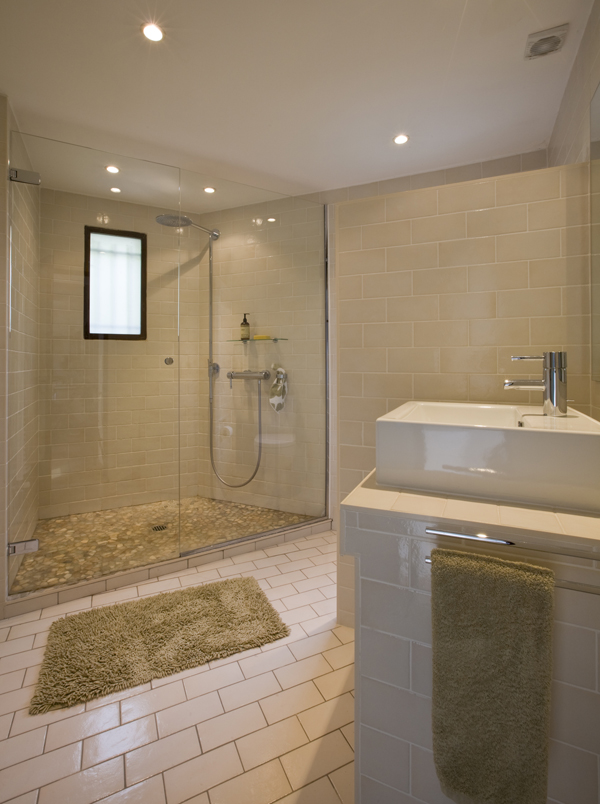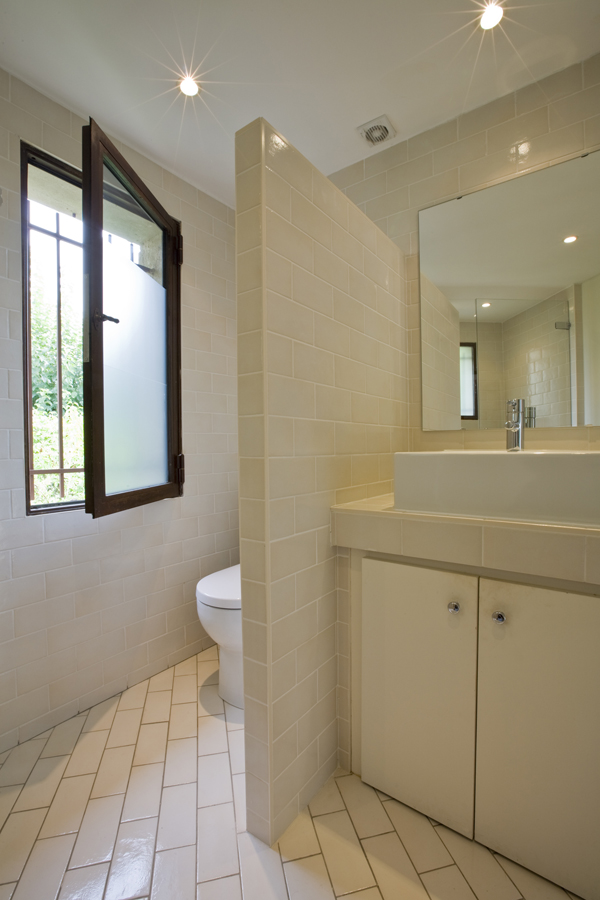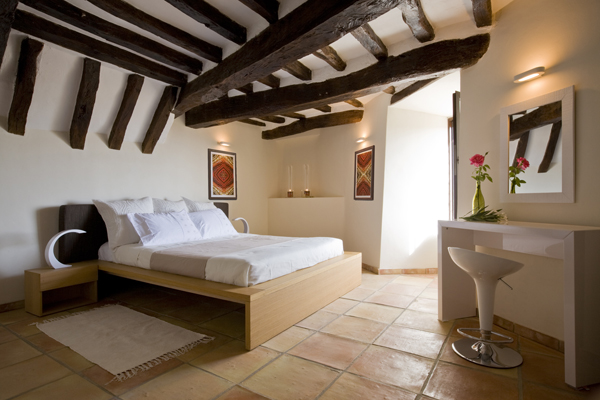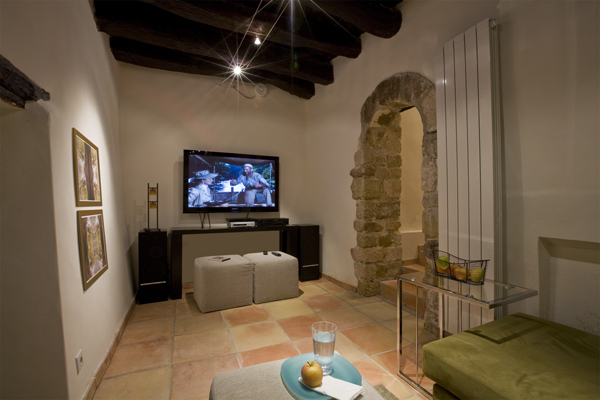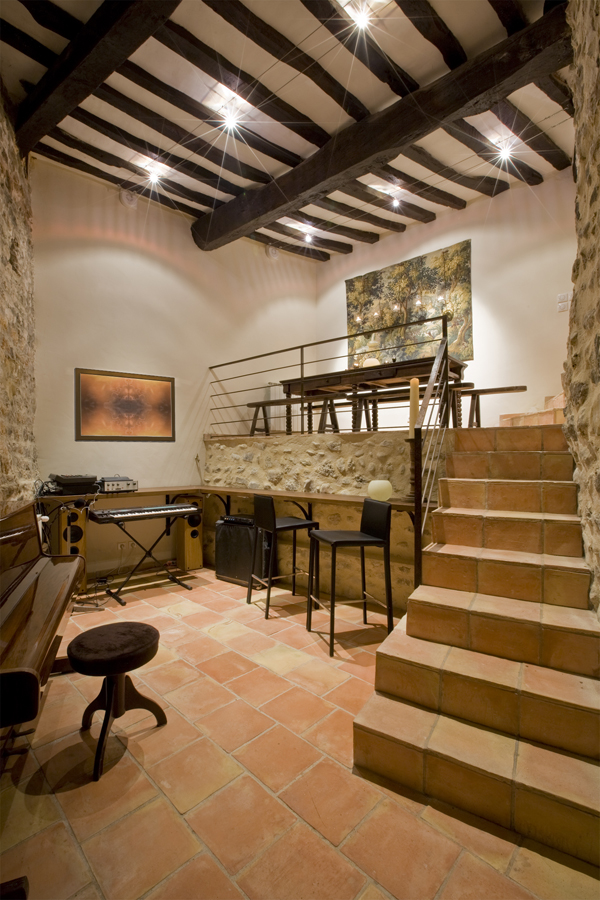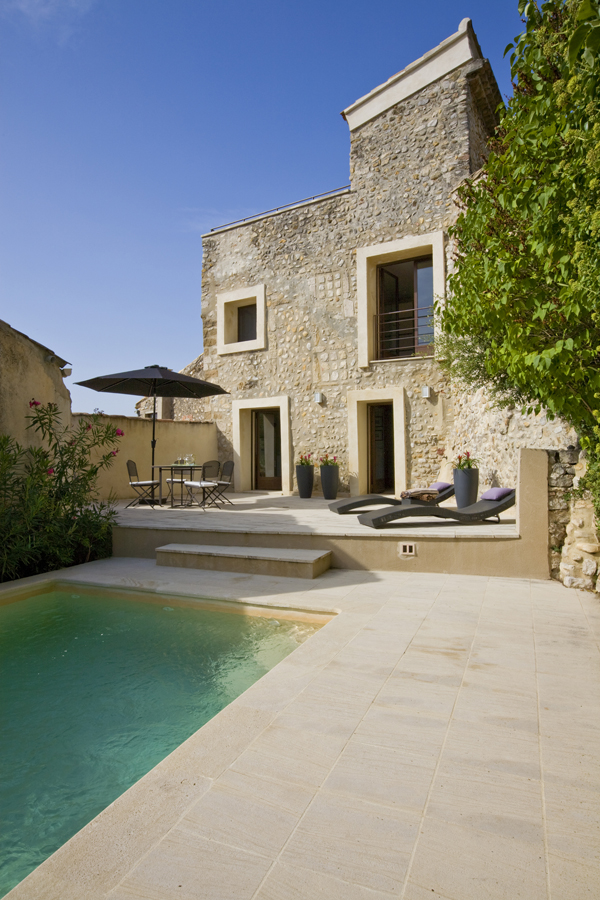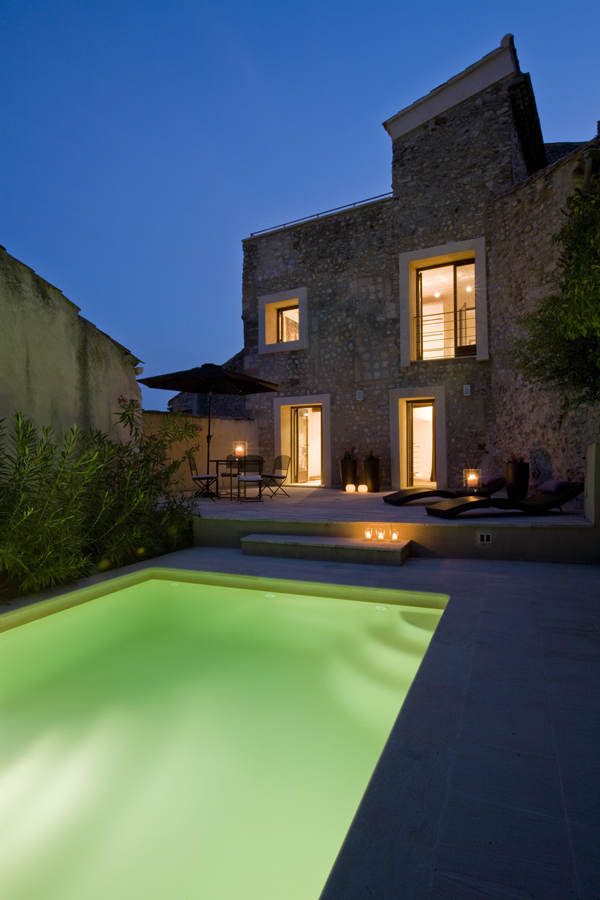 Excerpted from:
MAGIC IN PROVENCE
A couple's renovation of a centuries-old home with help from DC architect Ernesto Santalla
BY SHARON JAFFE DAN | PHOTOGRAPHY BY GEOFFREY HODGDON
MAY/JUNE 2012
Life in the picturesque village of Rasteau, located in the foothills of the French Alps, revolves around winemaking. Most of the town's 700 residents tend the vineyards that produce the region's famous Côtes du Rhône wines.
The search for a vacation home in Provence led American Holly Glass and her Dutch husband, Jan Grent, to this sleepy outpost and a tour of a centuries-old house that had been built into Rasteau's original fortification walls. "We went to the top floor and out on the terrace and saw the views. I pinched Holly and she pinched me. We said, 'This is it,' and we bought it."
With the patchwork of terracotta rooftops and vineyards unfolding below, it was easy to overlook the minor fact that the house was more or less unlivable. The previous owner, a 92-year-old woman, utilized only one of the home's five levels, where a bathroom doubled as a kitchenette. Not only was the layout convoluted, but the roof leaked and the infrastructure was a shambles.
Immediately, the couple flew in Washington-based architect Ernesto Santalla to give the home a once-over. After touring the home with Santalla and local contractor Patrice Blanc, the couple came to realize that the house—parts of which date back to the 12th century—needed a full renovation and restoration. "Everything had to be redone," says Glass, "from the plumbing and electricity to the heating, the walls, the fireplace and the floors."
Once the property was measured and blueprints drawn, Santalla returned to the States and formulated a plan for the renovation that would upgrade the home and rework its layout while carefully preserving its historic legacy. He devised a logical floor plan that would give purpose to every level of the home. "The plan was recreated in a way that made it much more feasible to live in the house the way we live now," Santalla explains.
The main level is accessible from the front door and now houses the master suite, a library and a cozy living room. The relocated kitchen and dining room on the top floor spill out onto the rebuilt terrace, where the couple enjoys meals during the warmer months. Descending from the main level, visitors reach a floor housing three guest rooms and a central kitchenette, which leads out to the new pool behind the house. Below the guest level is a media room and wine cellar and below that a party room where Grent, a musician, often plays the piano.
Keeping the material palette of this renovation as minimalistic as possible plays up the home's architectural treasures—including centuries-old wooden beams, terracotta roof tiles and a weathered stone exterior. "We really worked hard to preserve what was considered original and took away everything that we knew was additive," Santalla says. "I wanted to emphasize all the really magnificent timbers that are almost magically holding up the structure."
"When I'm here," says Glass, "I can't wait to get out of bed in the morning and look out the window. It's that kind of magic that Ernesto and Jan and I tried to envision in the very beginning. We finally have it."
This project was also featured in an editorial on Houzz: Houzz Tour: 800 Year Old Walls—Modern Interiors
Photography by Geoffrey Hodgdon
Contractor: M. Patrice Blanc, Blanc & Blanc Project Management