The Retreat
Sustainable Luxury Home Spa Design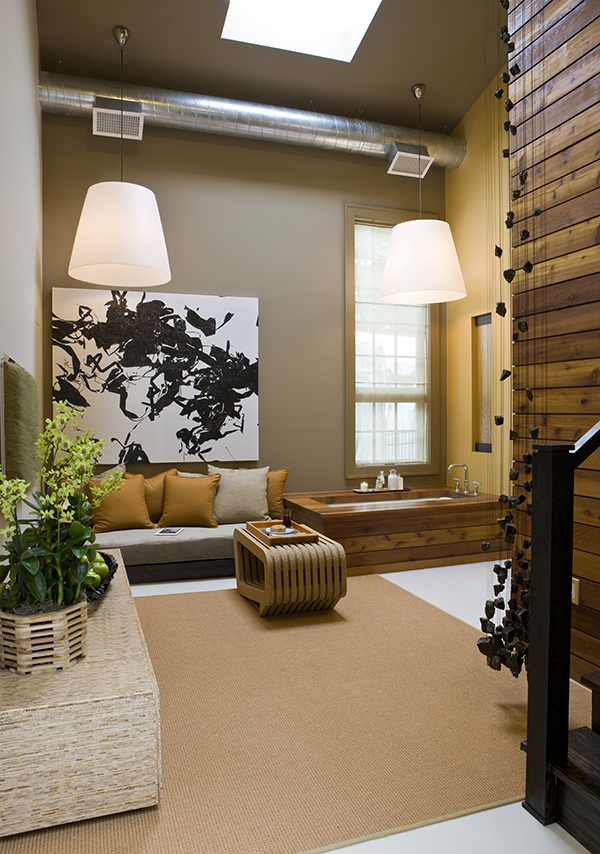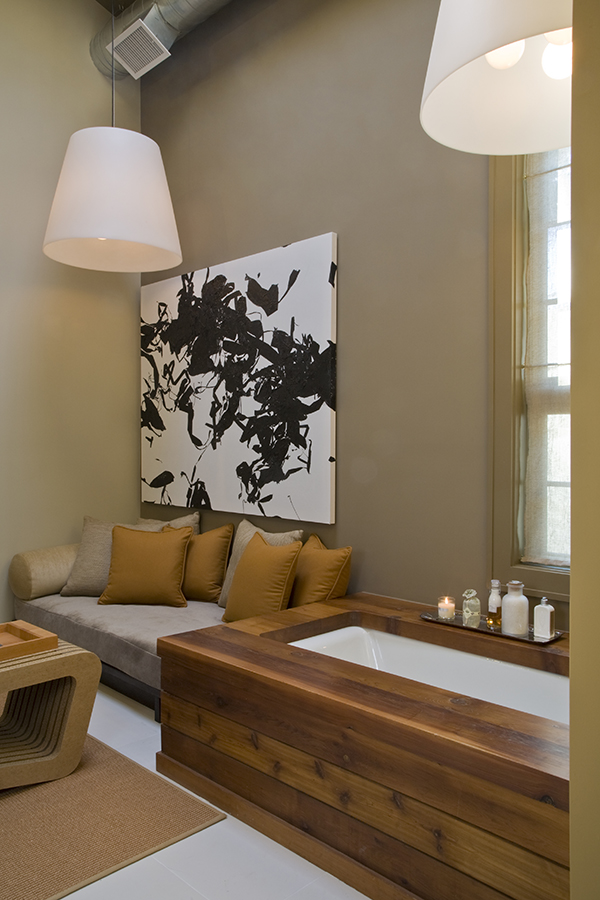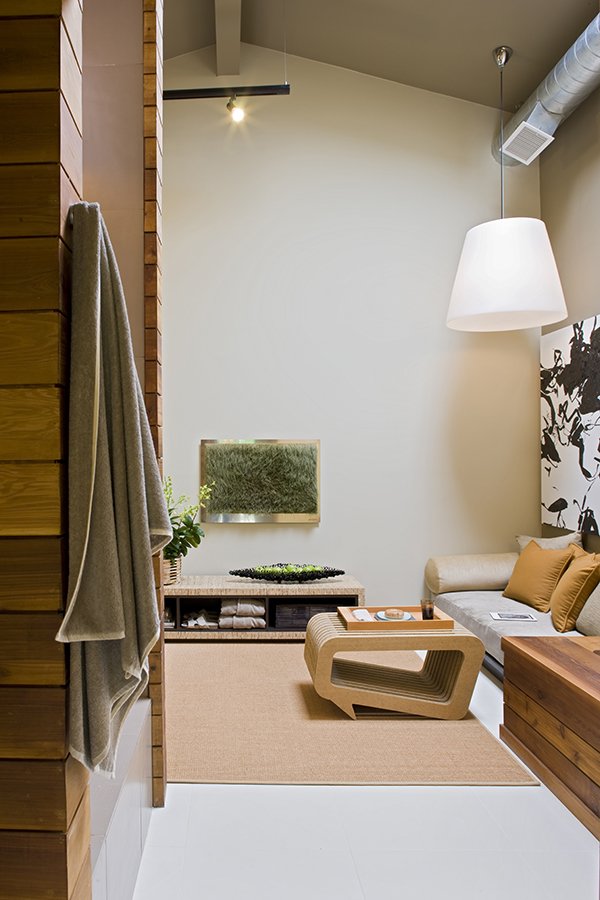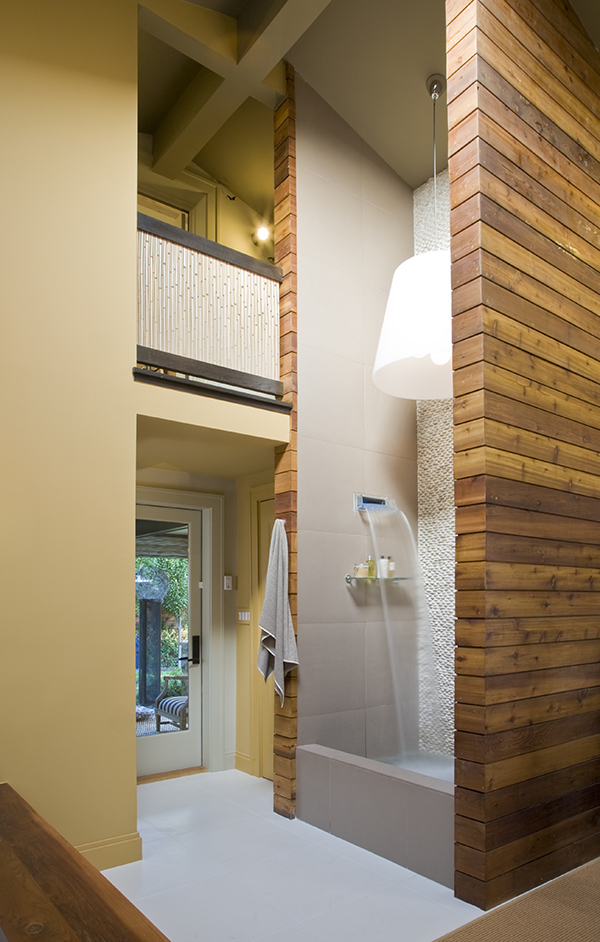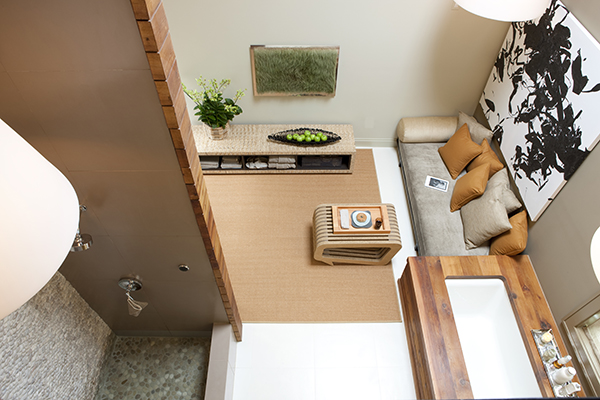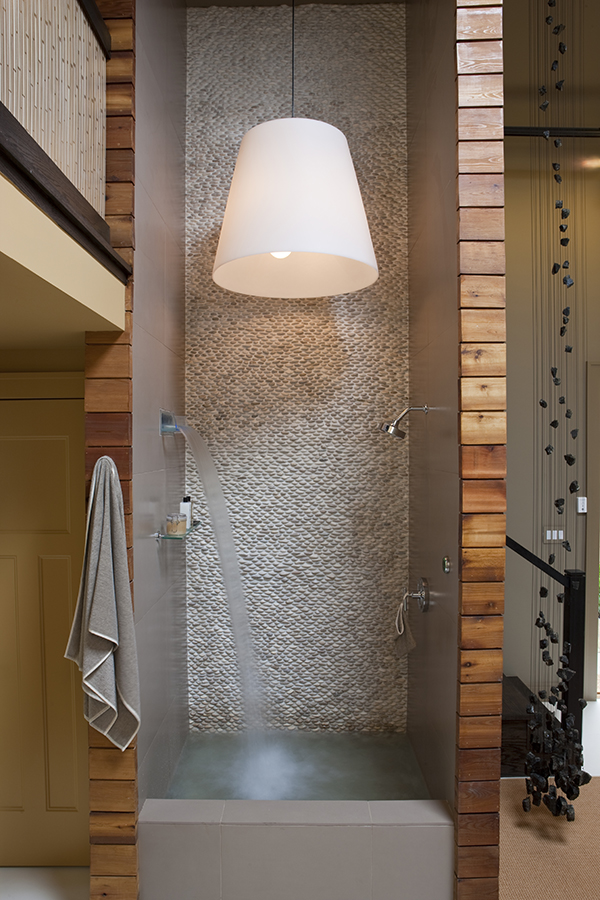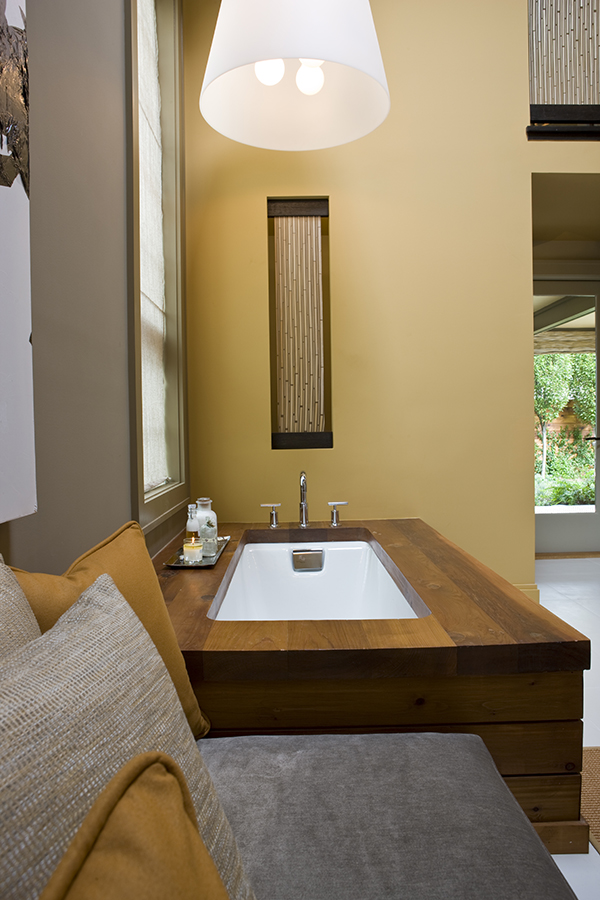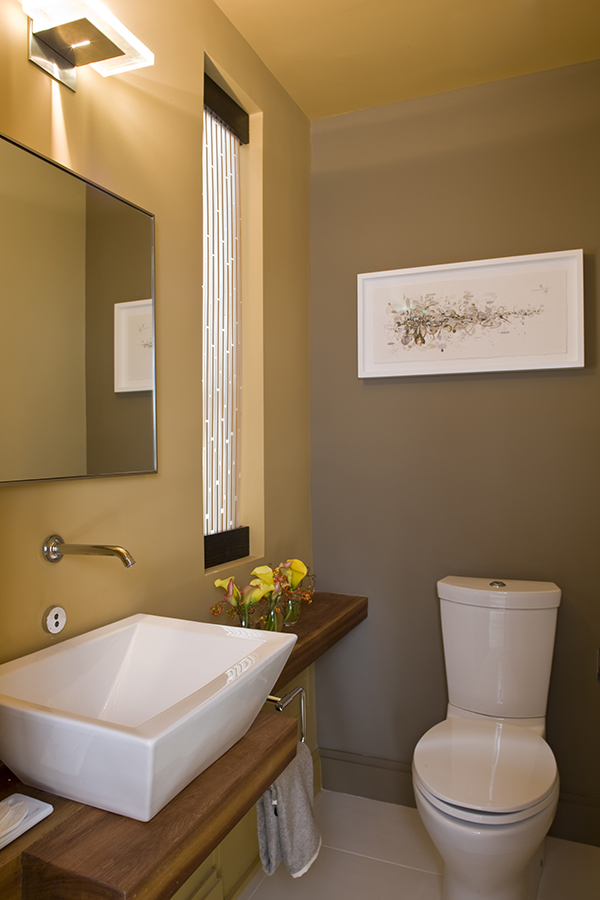 In 2009, Ernesto Santalla, PLLC—formerly Studio Santalla—was selected to participate with other Architects and Interior designers in the designing of the CharityWorks Greenhouse in McLean, VA. The Greenhouse represented the first carbon neutral single family Green Home on the East Coast; Studio Santalla was chosen to create the Spa/Retreat. The challenge of working on sustainable and environmentally friendly design provides a unique design opportunity.
We opened the home spa to the space by removing an enclosing wall. Bathed in natural light, the two-story shower, which includes a recirculating waterfall, occupies the center of the room, wrapped in cedar paneling. This "tree", which represents the earth, envelops water, the source of life. The remaining functions lining the perimeter of the room, include a custom designed storage bench, daybed and a soaking tub.
The materials in the room are sustainable in accordance with current "green" practices. The furniture is sustainable. The fabrics are sustainable. Even the original art from Dan Steinhilber is recycled! There is luxury without excess, just the necessary components to create an inviting, and comfortable environment to promote relaxation and well being.
Simple, clean, and contemporary, the Retreat is a place to unwind, take a nap, read, meditate–whichever your favorite way to relieve stress–indoors.
Artwork by Dan Steinhilber & Barbara Josephs Liotta